Desert Adventure Camp brings a plethora of adventure activities for the guests in the Sam Sand Dunes Jaisalmer. What completes the trip to Rajasthan? The journey to Rajasthan or Jaisalmer remains incomplete until you ride a camel and camel cart safari in the deserts. We provide a one-kilometre ride to our guests at affordable packages.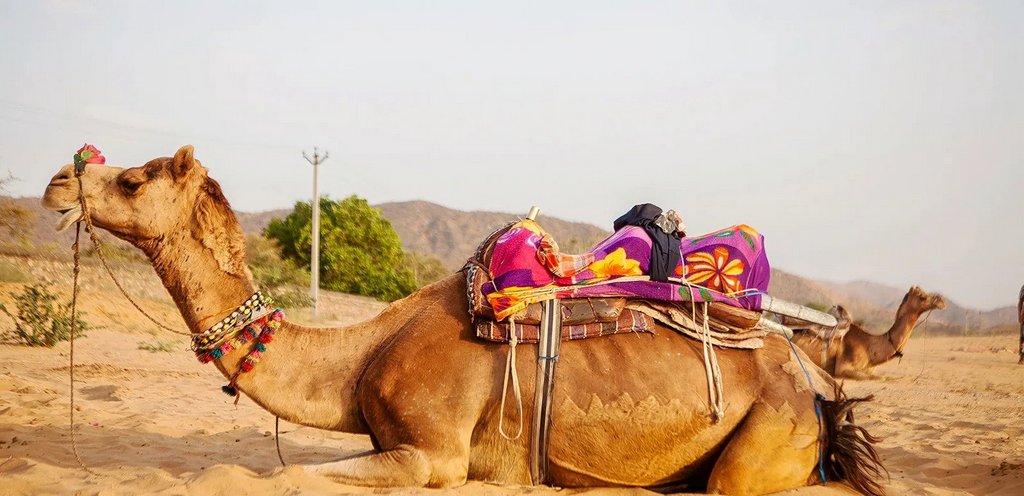 There are various packages for camel and camel safari, for instance, a full day camel safari ride, half-day camel ride. Desert Adventure Camp promises to give you a wonderful experience worth taking back home. Hence, we ensure that your ride on the camel is safe. Camel ride is the best way to witness the beauty of the rising and the setting sun.
Desert Adventure Camp arranges a local rural guide for the guests. Our guides have complete knowledge of the desert area. The aim is to create a real picture of rural Rajasthan in your mind. The location of the desert area can be the best location for clicking some wonderful pictures. Therefore, the Jaisalmer city is full of colours which make you admire aesthetic beauty of the place. It is one of the most favourite travel destination which can be equally enjoyed by tourists from all over the world.

The rich past of the Rajasthan makes it a most popular destination. Desert Adventure Camp will make you relive the royal past of Rajput Rajas. Moreover, the camel and camel cart safari gives a thrilling experience to our guests. The ride on the camel will make you explore the interiors of desert. The early morning ride is the best time to witness the rising sun. Therefore, the camel cart safari will make you explore the rural way of life. The native people in the deserts are a great source to know some interesting facts about the rich past of the place.
Come and book your first camel and camel cart safari with us!