Candle Light Dinner is the most romantic way to ignite the spark in your love life. Desert Adventure camp is the ideal place to celebrate a romantic dinner date with your partner. It will be a breath-taking experience for a couple to spend some romantic moments on a private candle light dinner amidst a desert countryside setting. We arrange exclusive dinner dates on Sam Sand Dunes in Jaisalmer. Hence, our team ensures your privacy and help you take back a wonderful memory for life.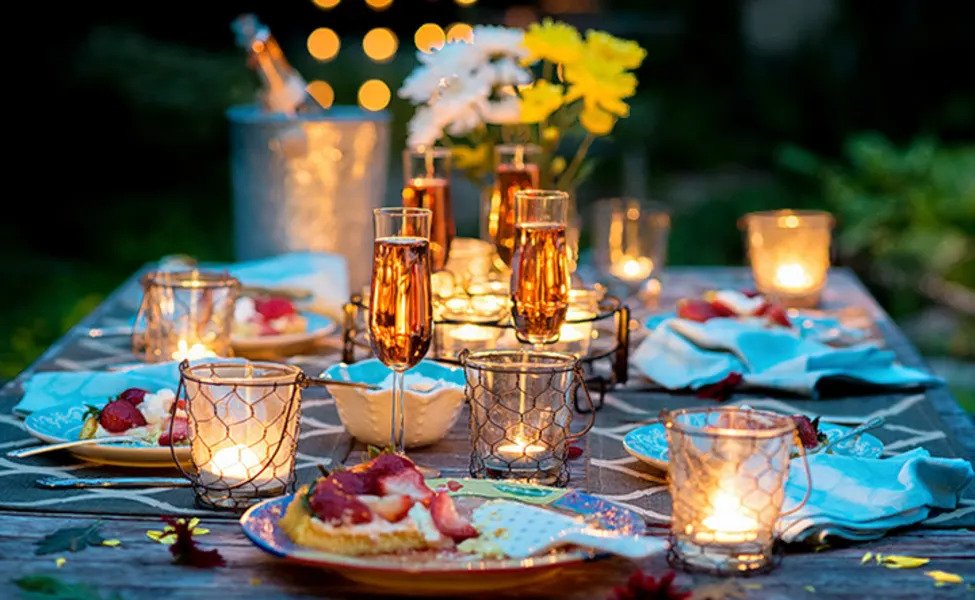 Gone are those days to impress your partner by reserving seats in the lavish restaurants in big cities. Let your love bloom in a private dinner setup customised exclusively for you by our team. We arrange a dinning set-up in the outdoor camps from where the couple can witness the beauty of the setting sun. Therefore, a cosy dinner date is the best surprise you can give to your beloved. Are you planning a romantic dinner date for your partner? We can make it special for you and your partner.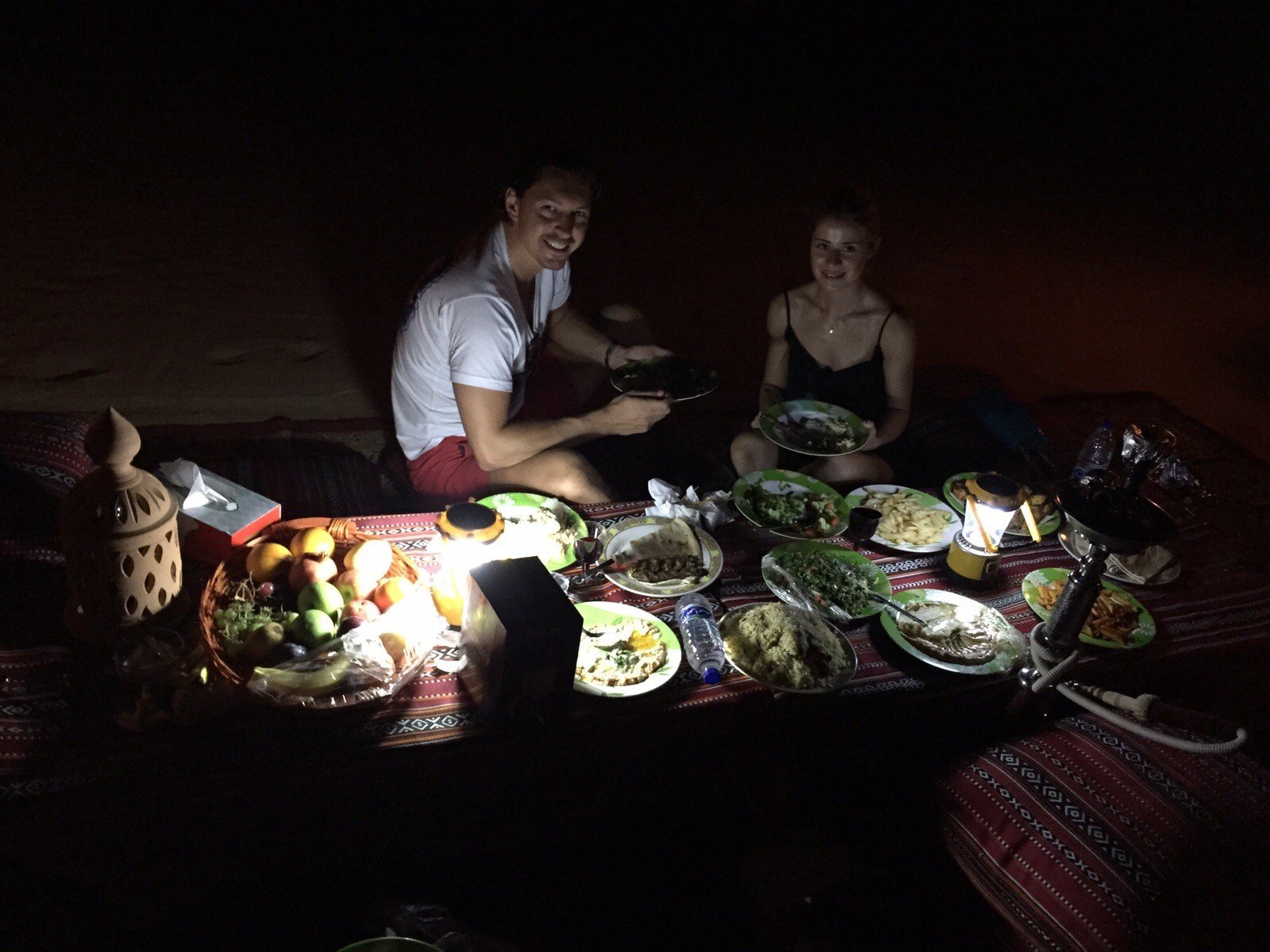 Desert Adventure Camp team provides vivid cultural performances by the traditional Rajasthani folk artists. The couple can enjoy a romantic dance on the tunes of the traditional folk songs. In addition to this we arrange a dune ride on camels, Camel Caravans or a four-wheels jeep safari ride for the couple. Therefore, we believe nothing can be more romantic than to propose your partner in the dim sparkling lights of the stars shining in the sky.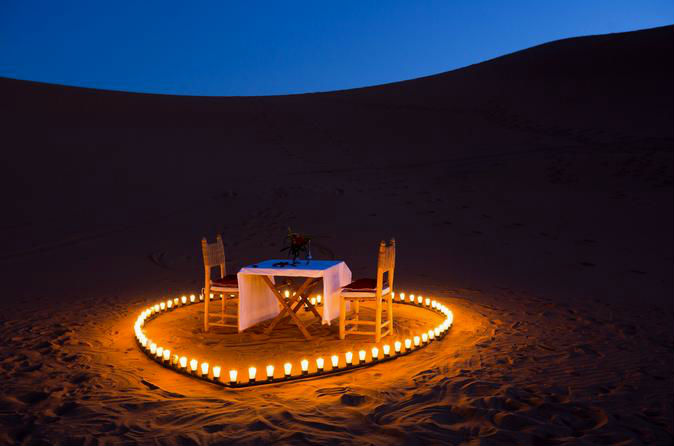 We make arrangements for a romantic proposal, anniversary celebration or a post-wedding dinner on the dunes exclusively for couples. Therefore, our team can make it a picture-perfect moment for you by setting up a customize romantic dinner for couples. Hence, desert Adventure Camp will be pleased to serve you by sharing creative ideas to make your day more special.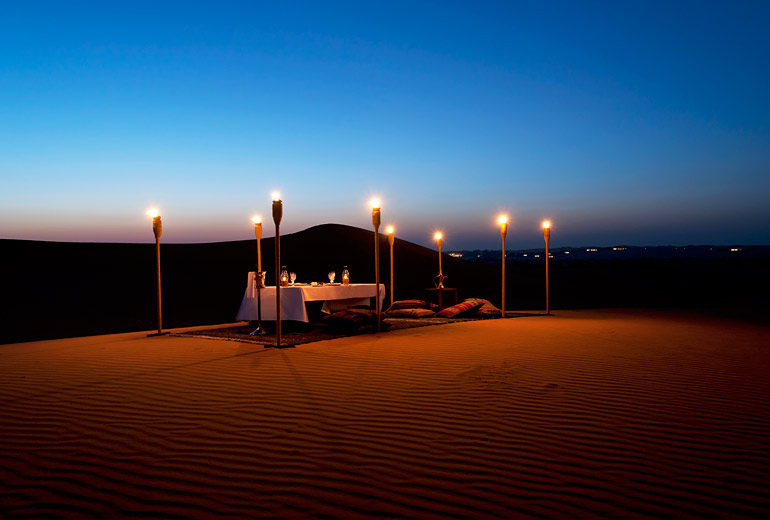 Come and book your romantic dinner on the dunes 'in the twinkling light of the stars'