Desert Adventure Camp in the Golden Sand City- Jaisalmer has an open-air desert bar facility for their guests. The Swiss camps are customized into bar tents which offer an ideal setting for guests to raise a toast while celebrating little moments of life. Our guest experiences the authentic feel of desert life while spending a vacation in Jaisalmer. The stay in the camps provides a glimpse of the traditional rich culture of the native people. It is a marvel piece which adds colours to the map of India.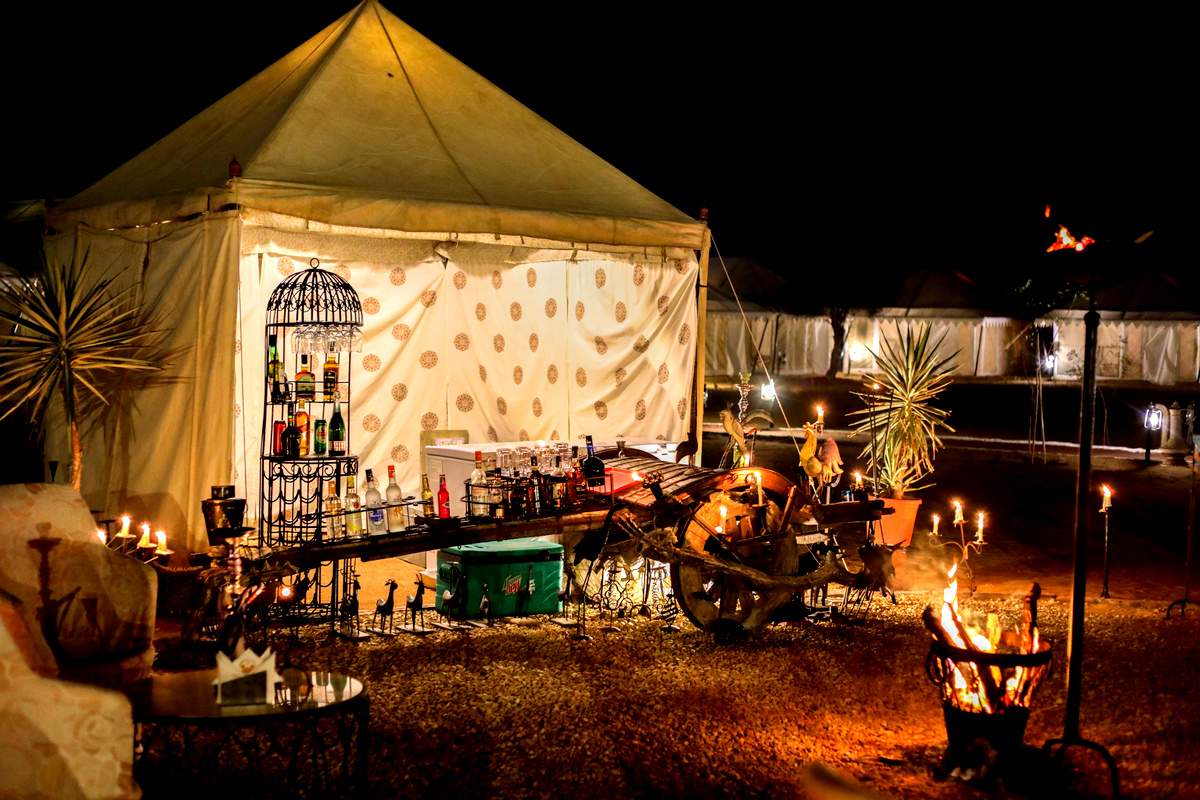 The bar at Desert Adventure Camp is a breather away from the city life hustle.  Our guests can relax and rejuvenate themselves while sipping the favourite drinks on our bar tables. Therefore, the best place to enjoy the majesty of the sun as it sets while relishing your traditional wines.
Desert Adventure Camp bar is unique because it offers alluring Rajasthan liquor while you admire the calm and beauty of nature that surrounds you. It is a delight away from all the stress of mundane life. Hence, Desert Bar is the place where your guests can enjoy drinks with snacks. The customised setting of the bar on the outskirts of the desert is unique in its own way. We serve all types of cocktails to our esteemed guests in our camps.
Our team have years of experience in executing the plan as per your needs. Desert Adventure Camp team provides drinks into your swiss tents 24/7. The staff at our camp is ready to help you in all possible ways. The spacious tents are suitable to invite all your friends and family to your cocktail parties. Do you want to host a cocktail party for your friends?
Desert Adventure Camp is open to serve you with all types of drinks at our Desert Bar.
Come toast a drink with us!