The Jeep Desert Safari is the ideal desert safari for any tourist. Desert Adventure Camp provides a jeep desert safari experience to the guests that will definitely add moments to your life. We have professional drivers to drive you all through the desert. The desert jeep safari is for those who want to cover a maximum distance in a short period. It is less time taking as compared to camel and camel cart safari. Hence, do you want to ride an open jeep ride on Sam Sand Dunes in Jaisalmer?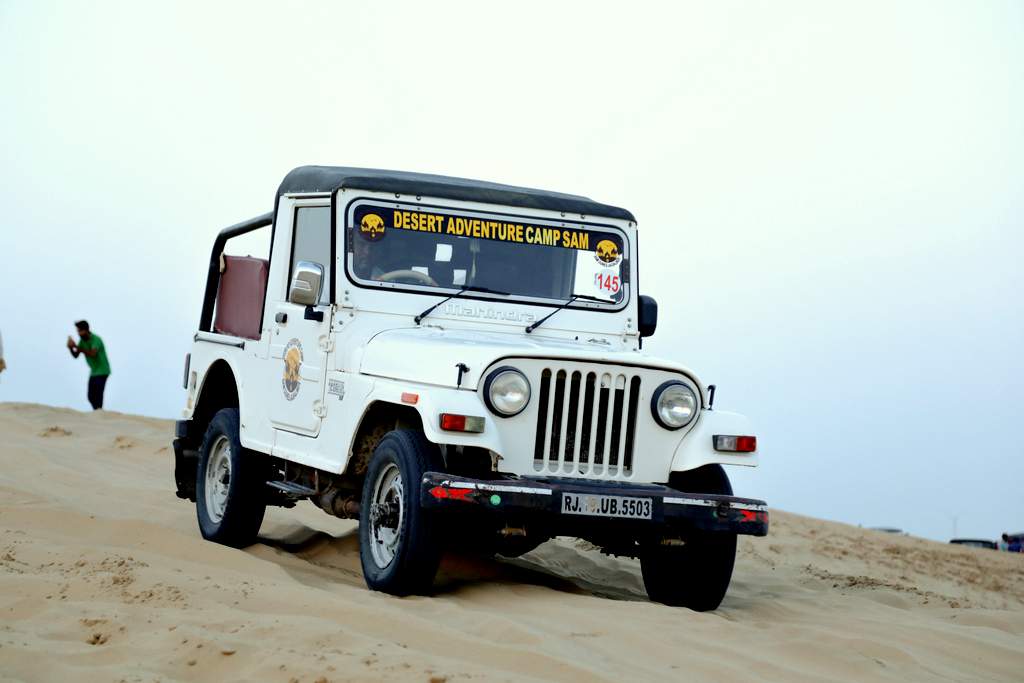 Desert Adventure Camp offers different packages for jeep desert safari. Our experts will accompany you and help you discover the beauty of the rural Rajasthan. On your way, our professional guides share some thrilling folklores, stories and experiences of some of the known Rajput rajas. We ensure that your jeep desert safari is smooth and comfortable. Moreover, a desert jeep safari provides the guests to click pictures of the setting sun. The desert safari ride is a way to cover long distance in less time. Therefore, the safari ride is best for the tourists who want to explore more in less time on their visit to Jaisalmer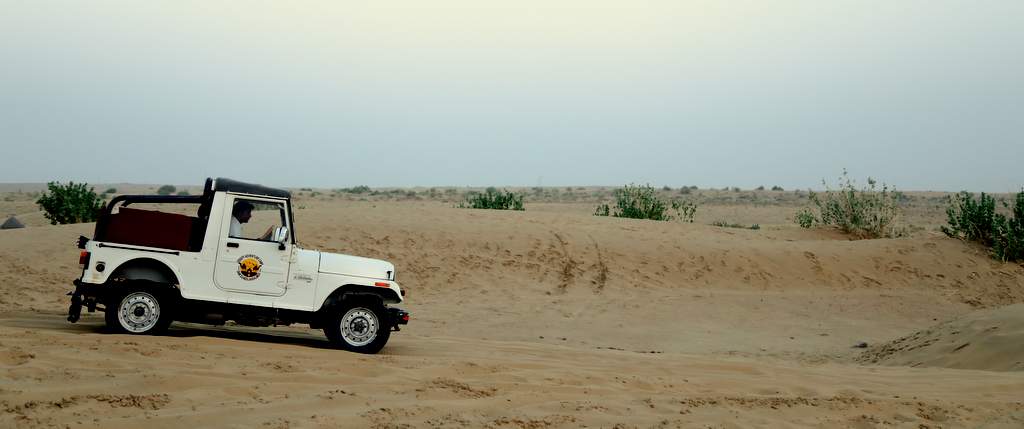 The tourists on the way can capture some breath-taking pictures of desert flora and fauna. We also take our tourists to discover some unknown facts about the popular traditional customs of rural Rajasthan. Hence, the interaction with the native people can help you collect some valuable information about our rich culture and heritage. Desert Adventure Camp team makes your journey to the outskirts worth cherishing forever. Our aim is to make the guests experience the thrill with the ride. We provide an adventurous jeep ride to all the visitors in our camps
Come to Jaisalmer and Book your First Adventure Ride With Us!