Rajasthani Cultural Events with Hi-Tea
Rajasthan is a state which is rich in Rajasthani cultural events and heritage. The tourists from all around the world land in the colourful city to witness the beautiful Rajasthani culture. Desert Adventure Camp brings numerous Rajasthani cultural events  at one place for the guests to enjoy and make beautiful memories. We arrange a cultural evening with Hi-Tea for our guests. Therefore, our guests can book us for customised arrangements in our outdoor camps on the Sam Sand Dunes Jaisalmer.
We at Desert Adventure Camp have years of experience to organise corporate meetings, conferences, small get-together etc. Our team arranges different folk artists to perform and give your guests a glimpse of authentic Rajasthani Culture and art forms. We offer a customised menu of Rajasthani delicacies with Hi-tea to your guests.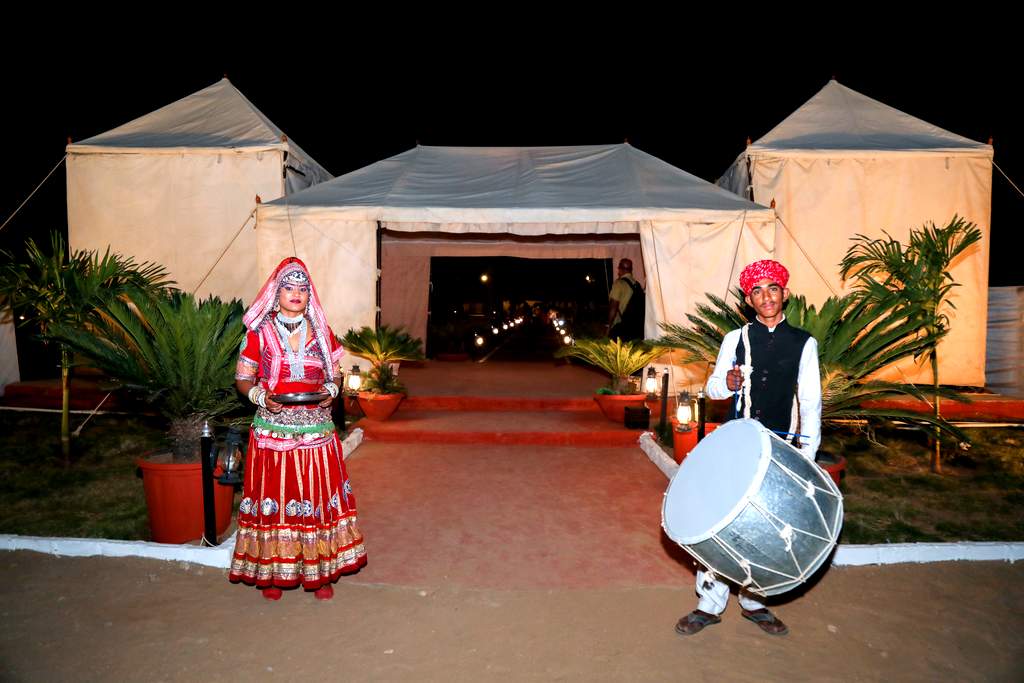 Do you want to witness the rich rural cultural heritage of India? Hence, we believe no one can afford to miss visiting the golden city Jaisalmer. Desert Adventure Camp showcase different cultural events on the deserts.
Rajasthani Folk Dance
The women and men dance on the tunes of Rajasthani folk songs. Some of the famous Rajasthani dance forms include Kalbelia dance, Kachhi Ghodhi dance, and Ghoomar etc are performed by tribal women and men. The folk artists wear colourful custumes and perform in front of large gatherings. Therefore, it  is such a treat to watch them perform.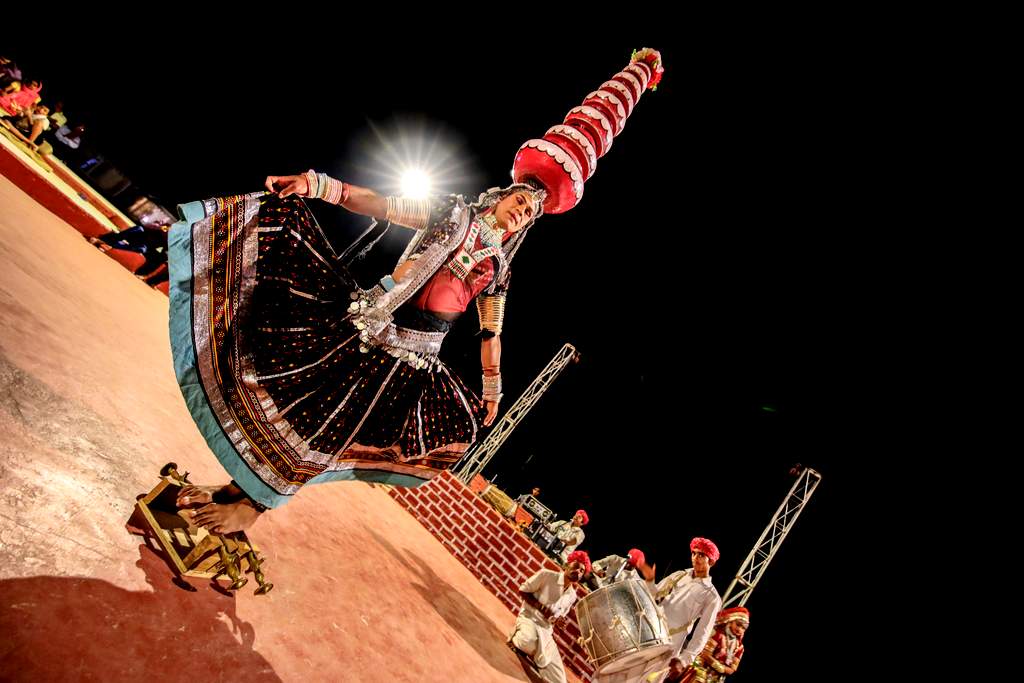 Camp Fire Dance:
Fire Dance performed by the folk artist is unique and famous in the desert area of Rajasthan. It is a technical art form which only professionals can perform. The camp fire dance is performed by the Banjara community. In the fire dance, the performer usually takes two sticks in his hands and fills his mouth with kerosene oil. The flames from the mouth and dancing on the beats of the drums make it look so majestic.
Desert Adventure camp provides other art forms for your entertainment, for instance, Kathputli dance, Terah Taali, Khayal dance and many more. We also arrange a traditional folk musical night for our esteemed guests in our customised camps.
Come let us all witness the glory of the Rajasthani culture together.