Are you looking for a unique venue to host your corporate events and conferences? Do you find it boring to conduct office events and conferences inside the four walls of a conference hall?  Desert Adventure camp provides the best solution to break the monotony of conducting office meetings. Therefore, our team setup swiss tents as per your need to help you conduct your corporate events. We have a professional team to manage things for you to help you conduct your business meeting smoothly.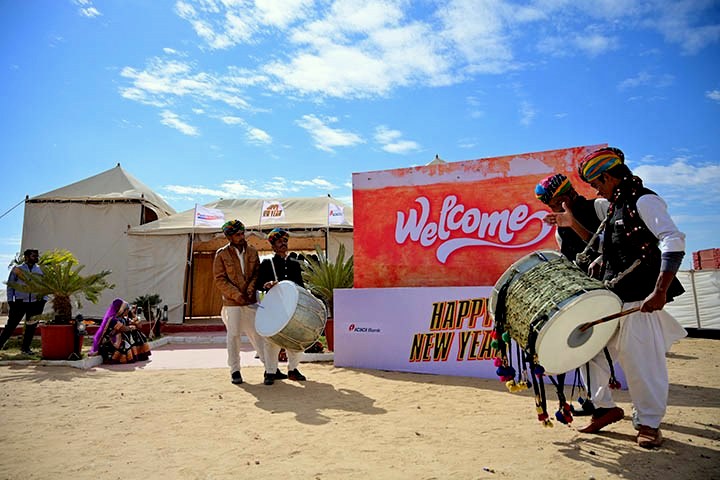 What makes these corporate events different than the regular office events? The outdoor setting and the glimpse of true Rajasthani culture will make it unique. Hence, the customised tents provides you the same feel of a conference hall but in an outdoor setting. Our event planners holds expertise to plan your entire event keeping in mind your business goals. Therefore, the main focus of our team is to meet all your needs to conduct your office conference.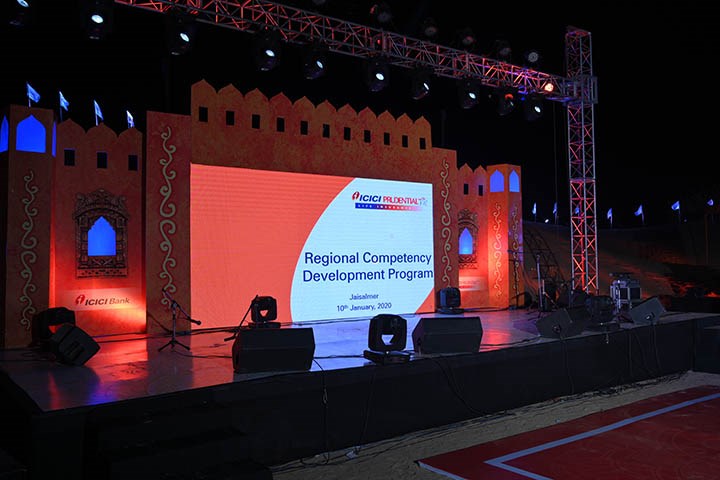 We ensure that the customised tents are equipped with all the advance technologies to conduct your conference smoothly. For instance, high-quality audio system, mics, and projectors. Apart from this we can provide you other equipment to hold your office meeting. The swiss tents are spacious and designed for your business events.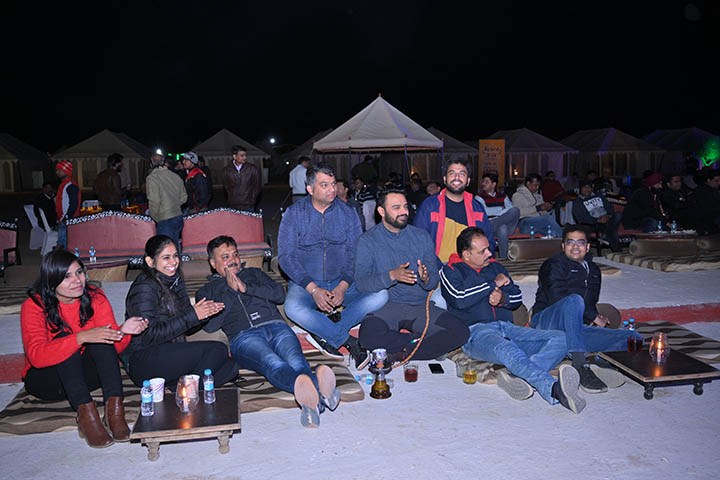 Desert Adventure Camp provides space for conducting events, for instance, corporate award night, exhibition, office meetings etc. The location of our camp adds glory to your business events. Hence, our team design your event keeping mind your business needs. The aim of our team is to provide the best hospitality services. Our team commits to deliver you beyond your expectations.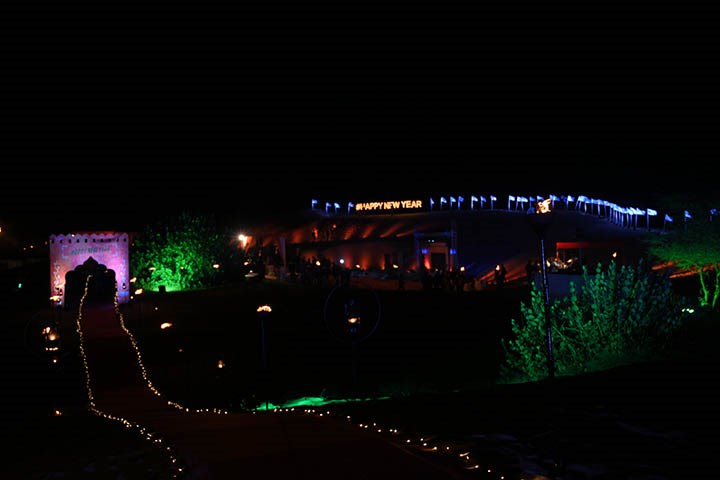 We firmly believe that corporate events can be exhausting. Hence, the adventure activities and the cultural events are the best way to keep your guests fresh and entertained.